RO_Filter
Regular price
Sale price
$70
Technical Specifications
| | |
| --- | --- |
| Rated Flow Rate | 180ml/min |
| Cold Water Cooling Speed | 1.8L/h |
| Rated Power | 1500W |
| Input Water Temperature Range | 39~100°F |
| Product Size | 14.4in x 18.4in x 45.7in |
| Product weight | 62.3lbs |
| Rated Voltage | 110V~ |
| Rated Frequency | 60Hz |
| Heating Power | 1500W |
| Cooling Power | 100W |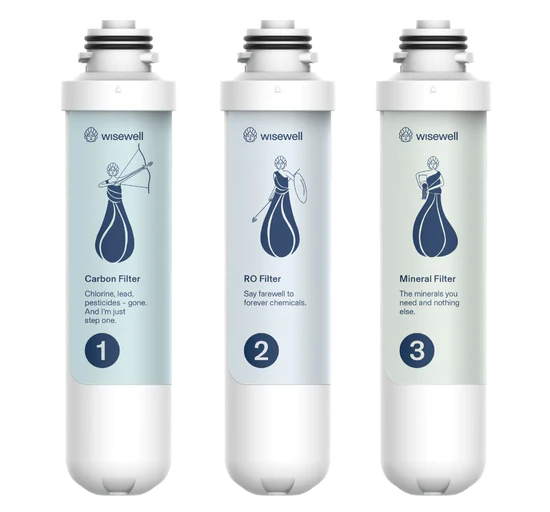 Full Spectrum Filtration
The most common household water purification techniques only use one type of filter - and that's like washing your laundry without detergent. It's only partially effective and leaves the job unfinished. Wisewell's four-step process transforms your tap water into delicious, clean, mineralized drinking water.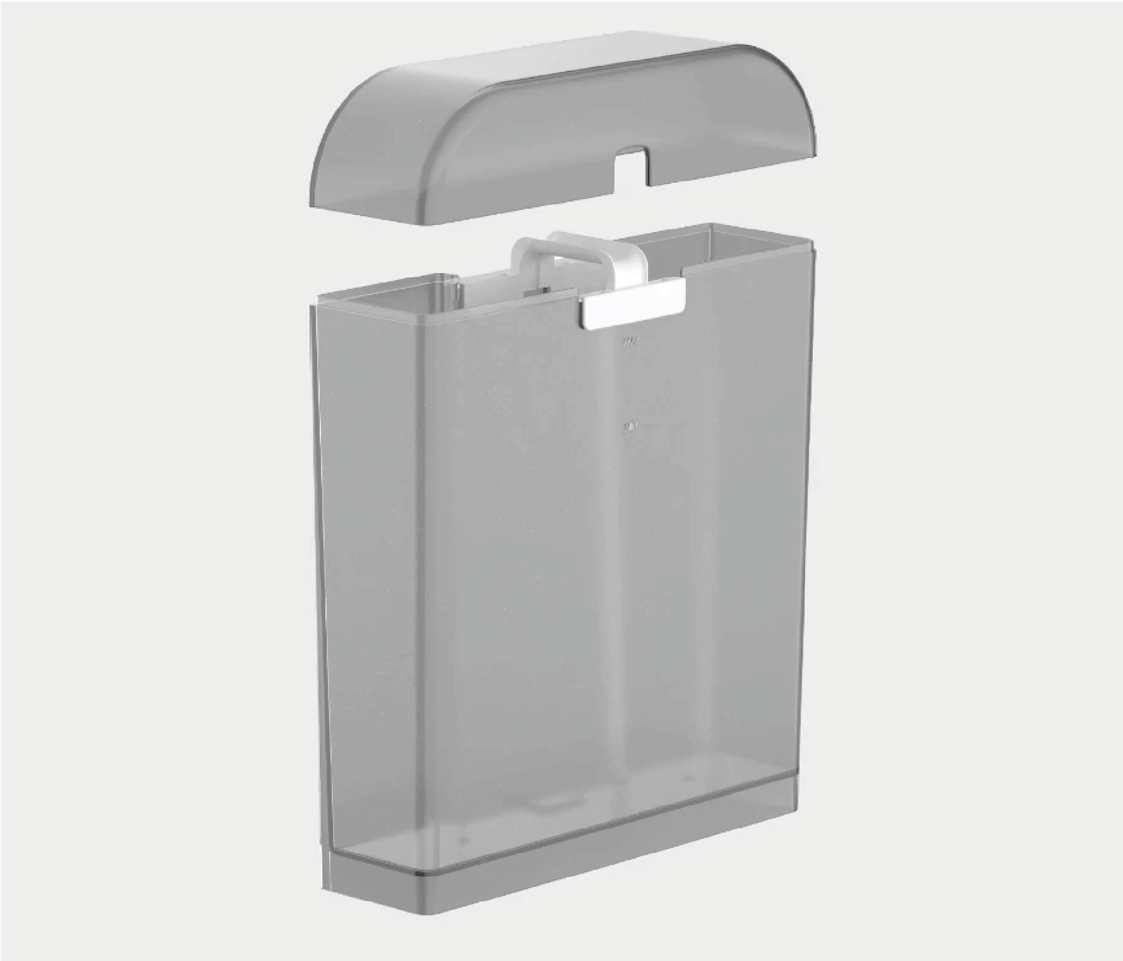 Installation-Free
Just plug in your Wisewell Model 1 and fill the removable tank with tap water. The Wisewell is sleek enough to put in any room in the house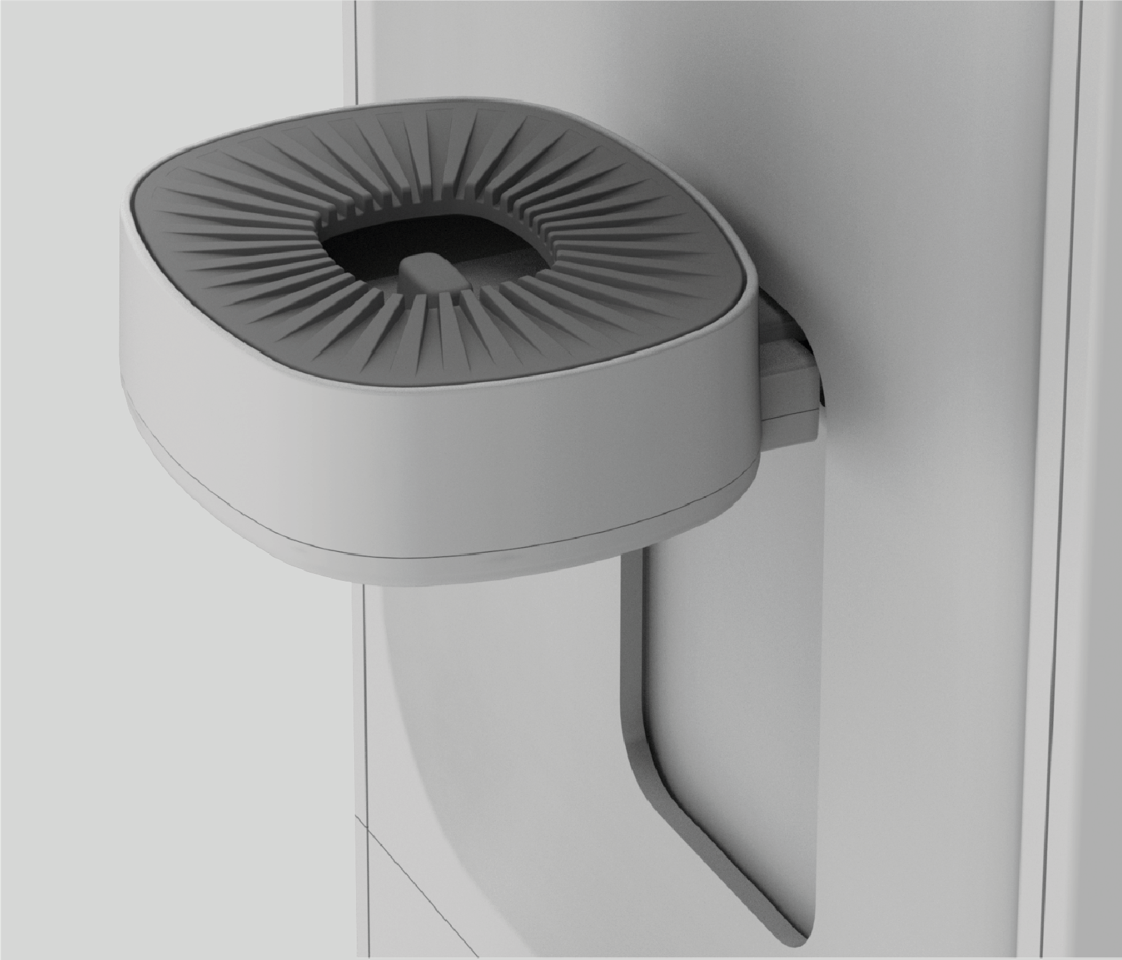 Adjustable Tray
Your Wisewell app keeps you up-to-date on water quality, filter life, and sustainable savings.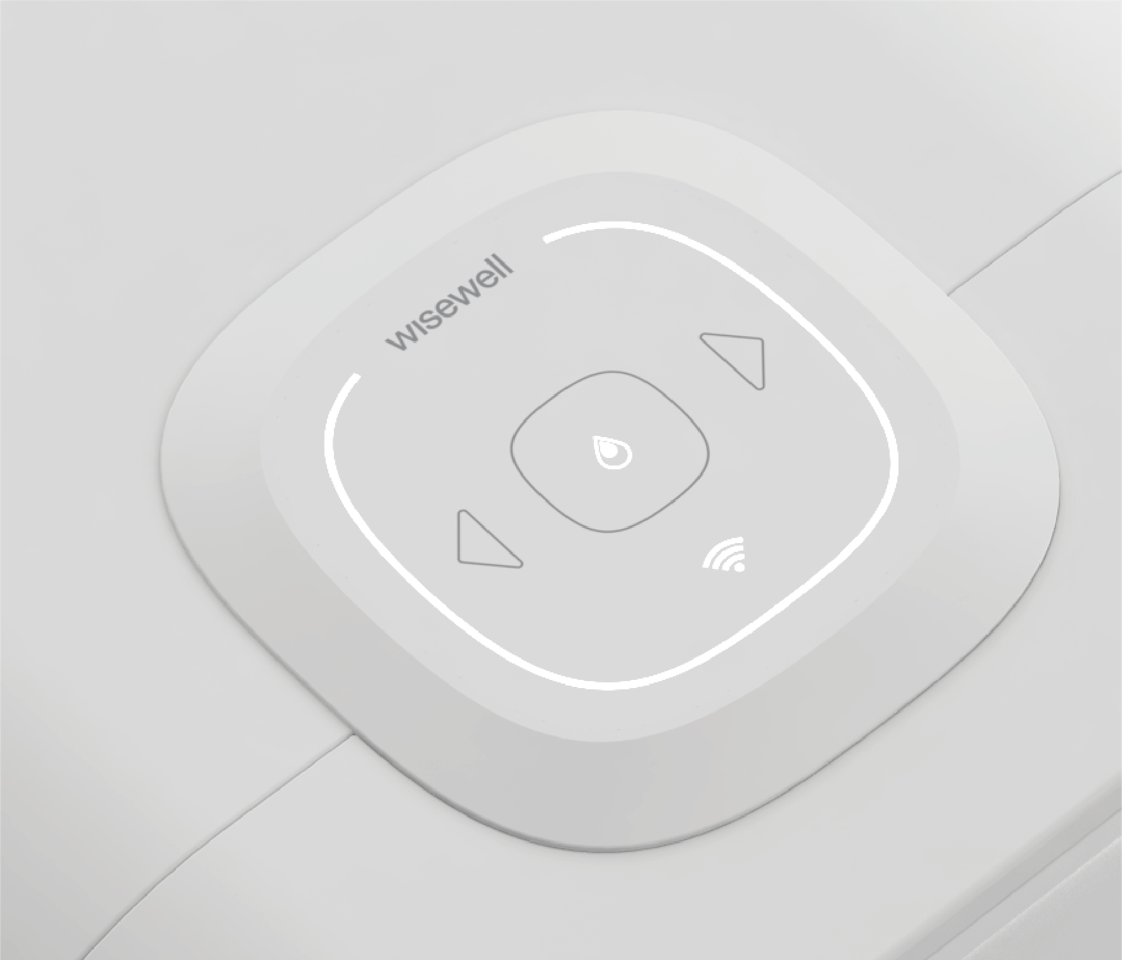 Design-led
Simple, elegant design meets ultimate functionality.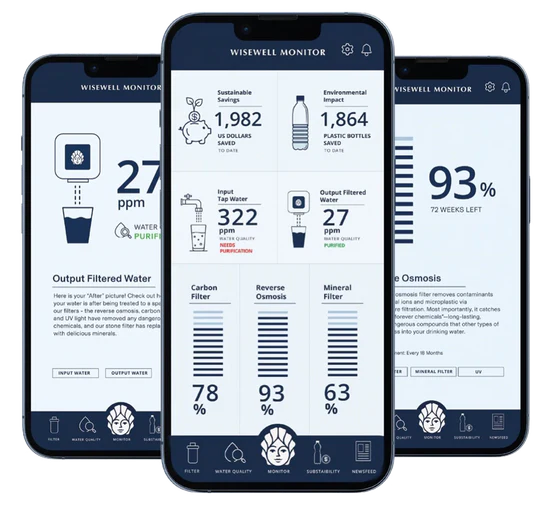 Wisewell App
The Wisewell App uses internal sensors, Bluetooth, and Wi-Fi connectivity to give clear insights into water quality, filter life, environmental impact, and how much money you are saving compared to bottled water.
Clean Water Subscription
Have peace of mind, planet, and pocket with the Clean Water Subscription, which provides you with access to the Wisewell App and Filter Replacement Program.
Subscribe