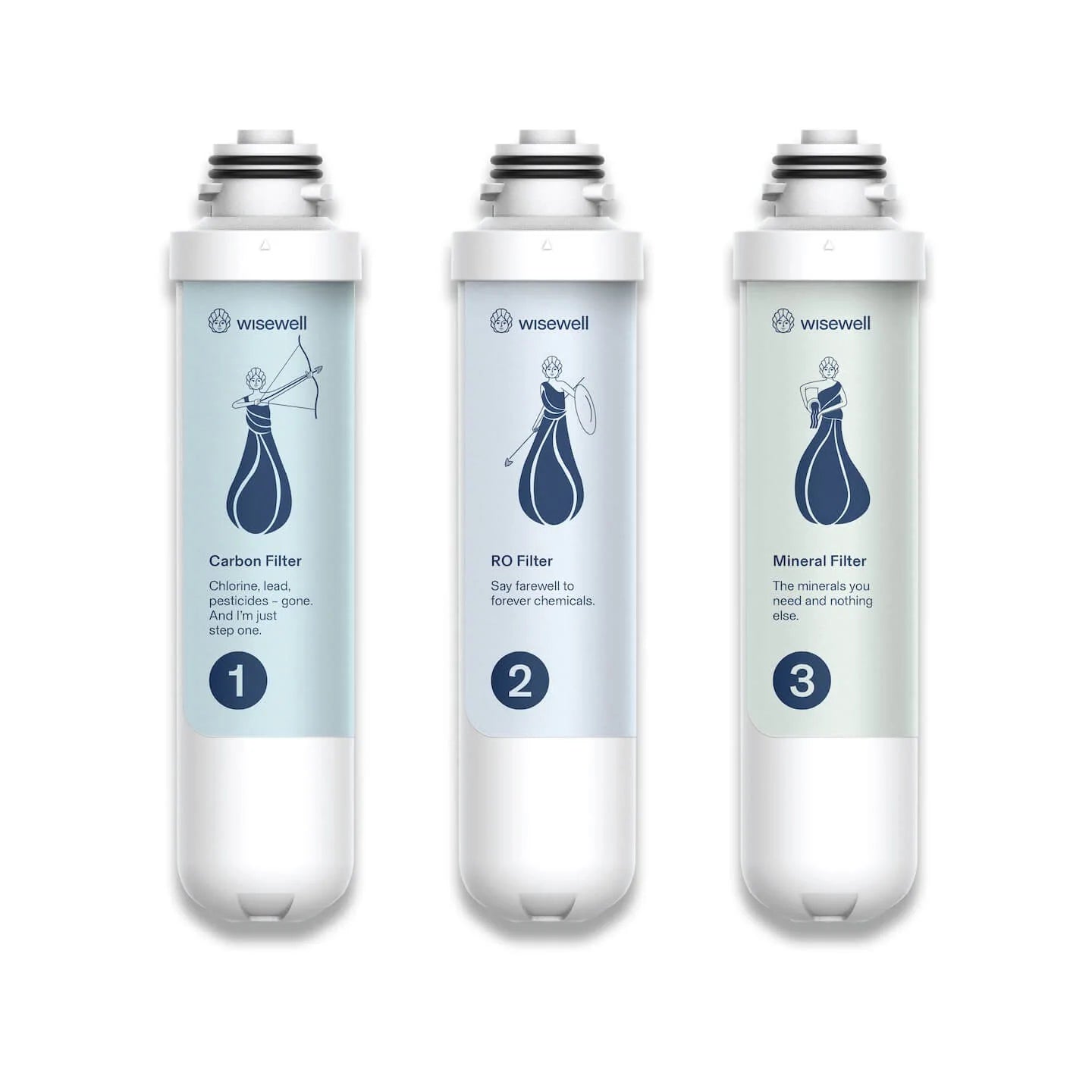 Clean Water Subscription
Regular price
$90

for 6 Months
Regular price
Sale price
$90

for 6 Months
Receive replacement filters every 6 months

Twist-and-click technology makes filters effortlessly easy to replace

Use the Wisewell app to monitor your water's quality before and after filtration
Track your personal savings and reduced plastic usage in the Wisewell App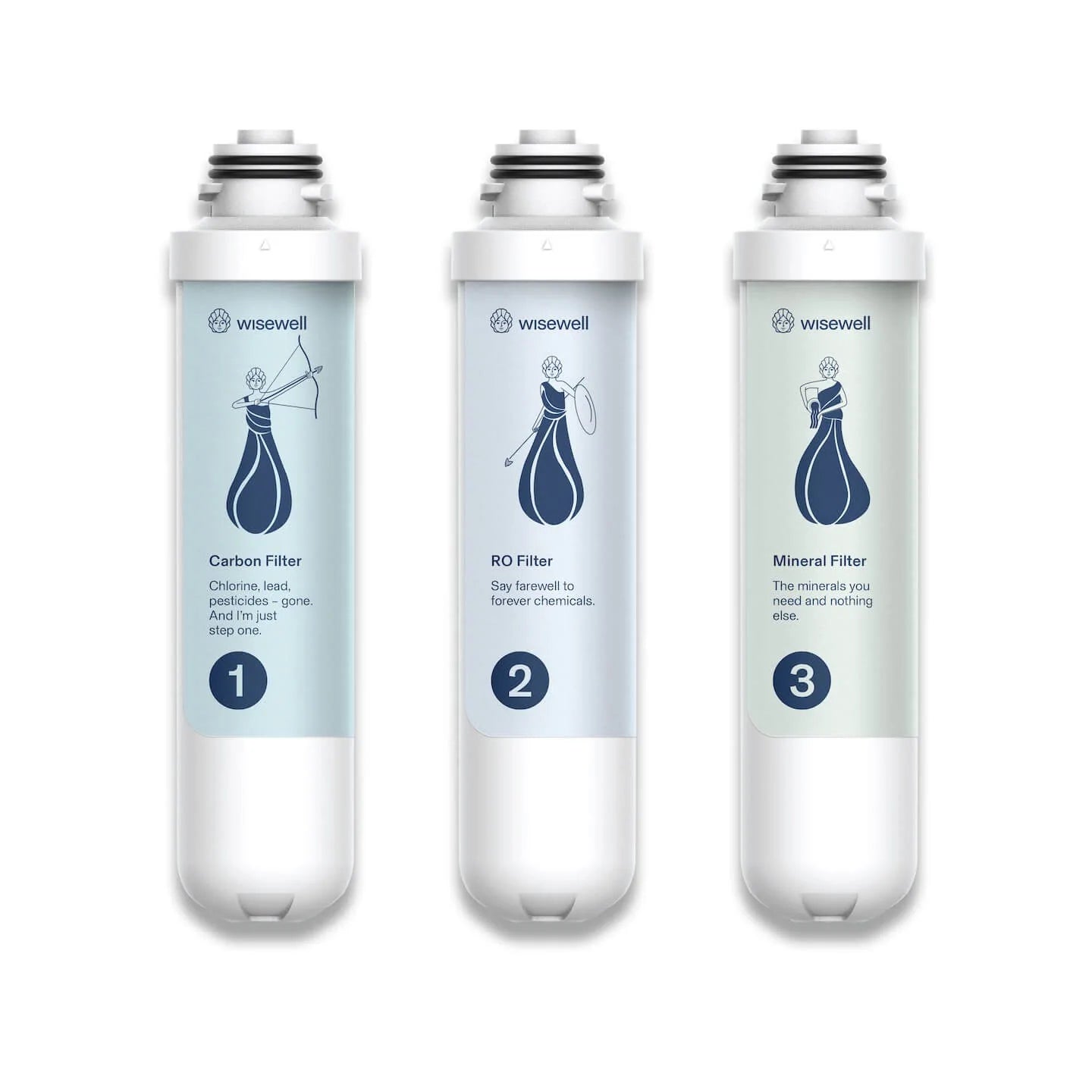 No more wondering when it's time to
change your filters.
How It Works
No need to hook it up to an external water source, place your Wisewell in any room, plug it in, fill up the tank, and enjoy pure, safe water.
Carbon Filter
Carbon filtration removes chlorine, small solids like sediment, and volatile organic compounds to clean up your water and improve its taste and smell.
Find Out More →
Reverse Osmosis
Our reverse osmosis filter removes contaminants such as metal ions and aqueous salts via high-pressure filtration. Most importantly, reverse osmosis removes virtually all "forever chemicals," the dangerous compounds that other types of filters let pass into your drinking water.
Find Out More →
Mineral Filter
Superior safety doesn't have to mean inferior taste. Many reverse osmosis systems filter out the healthy compounds from your water—Wisewell's Maifan stone adds beneficial minerals to each glass, enhancing both flavor and texture.
Find Out More →